DGPT – Preserve Championship 2022 designed by Leiviska Disc Golf
June 25, 2022 @ 8:00 am

-

7:00 pm

$85
Spectator tickets for the 2022 Preserve Championship designed by Leiviska Disc Golf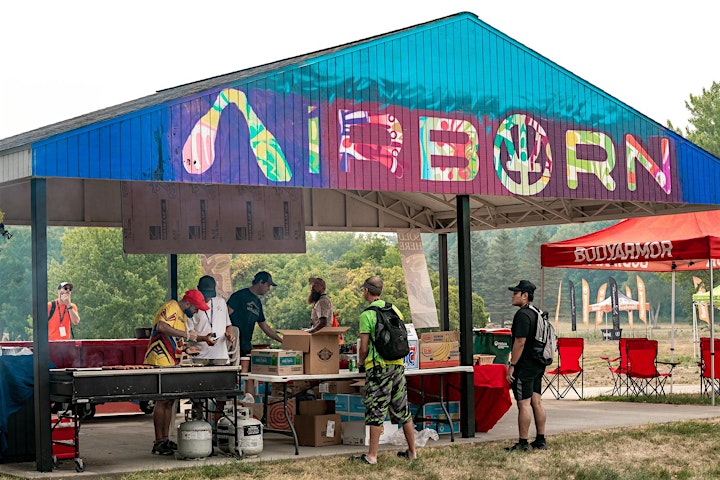 Welcome to the 2022 Preserve Championship presented by Prodigy. The DGPT and the Leiviska Disc Golf team are excited to invite spectators to the Airborn Preserve Disc Golf Course to watch the top disc golfers in the world compete for a title!
There are 1,200 – 3 Day Spectator Passes available for the event at $85 per person. Children 10 and under are free with a ticketed adult.
The ticket holder must be present to claim their credential. Your spectator pass will be given to you upon your arrival at the event. Once you have a credential, this is your only pass for entry to the event all weekend. No exceptions for lost passes.
Please arrive at the course no earlier than 8:00.
VIP spectators who wish to follow a specific card must check in with tournament staff and/or a volunteer at hole 1 no later than 20 minutes prior to the tee time.
More information about the tournament, such as the event schedule, competitor information, course maps, and more can be found at https://www.dgpt.com/event/2022-the-preserve-championship/
Please be on the lookout for event emails in the week leading up to the tournament with important information specific to this event.
Parking
Parking is at a premium for the event. Carpooling is highly encouraged. We will give free beer/soda coupons at the Tavern to all vehicles with 3 or more people.
Spectator Rules
Spectators must have a spectator credential on display at all times while on the grounds or you will be escorted off of the property.
Spectators must stay within the provided confines for viewing and must stay off of the playing area and not interfere with other groups in play. There will be event staff and flagged lines directing spectators where to be, you must heed the direction of the event staff. Any persons not following this protocol will be escorted from the property.
Spectators must remain respectful to all players and other patrons. Any unruly behavior will result in your pass being confiscated and you will be escorted from the property. This includes unsupervised or unruly children.
Spectators are not allowed to approach the players. This goes for all areas of the property: the parking area, warm-up area and on the course. Autograph sessions will be set up for after competitor rounds conclude. During the weekend you must not approach the players at any time, for any reason unless engaged by them. Any persons not following this protocol will be escorted from the property.
Spectators are not allowed in the player camping area. Any persons entering this area will be escorted from the property.
No outside alcoholic beverages are allowed in the event. Food and beverage will be available on-site for purchase.
No Pets allowed.
Spectator Camera Policy
No flash photography. This is strictly prohibited and will result in immediate removal from the property.
No live streaming on personal devices. This is also strictly enforced and grounds for immediate removal.
No cameras with detachable lenses or shutters. If your camera makes any sound at all, leave it at home.
Disclaimer
BY PURCHASING A TICKET AND ENTERING THE EVENT SITE, YOU CONSENT TO YOUR VOICE, NAME, AND/OR LIKENESS BEING USED, WITHOUT COMPENSATION, IN FILMS AND TAPES IN ANY AND ALL MEDIA, WHETHER NOW KNOWN OR HEREAFTER DEVISED, FOR ETERNITY, YOU RELEASE THE DISC GOLF PRO TOUR, ITS SUCCESSORS, ASSIGNS AND LICENSEES FROM ANY LIABILITY WHATSOEVER OF ANY NATURE.
DO NOT BUY A TICKET OR ENTER THE EVENT SITE IF YOU DO NOT WISH TO BE SUBJECT TO THE FOREGOING. YOU ACKNOWLEDGE THAT SPECTATING DISC GOLF, LIKE ANY SPORTING EVENT WHERE OBJECTS COULD ENTER INTO SPECTATING AREAS, IS AN INHERENTLY RISKY ACTIVITY AND ASSUME ALL RISKS OF INJURY BY ATTENDING.
Refund Policy
You may request to cancel your ticket for a full refund, up to 72 hours before the date and time of the first day of the event. Cancellations between 25-72 hours before the first day of the event may be transferred to a different name or receive a 50% refund. Cancellation requests made within 24 hours of the event may not receive a refund nor a transfer. When you purchase a ticket for an event, you agree to these terms. In the event of a round or multiple rounds being canceled due to weather or other circumstances, the DGPT will consider a partial or full refund at their discretion.
Covid-19 Best Practices
Social Distancing: Please respect others' space by social distancing whenever possible. Stay hands free of others and their belongings. Follow all instructions from staff to distance or disperse a group.
Face Coverings: All persons should carry a face covering at all times. If social distancing from others is not possible, wearing a face covering is recommended. The DGPT follows all local and state guidelines on face coverings when indoors.
Symptoms of Covid-19: All persons must have no symptoms of respiratory illness (ie coughing or visibly ill) every day. All persons must affirm that they have not had any symptoms of respiratory illness (or have contact with) Covid-19 symptoms for the past 10 days. We recommend wearing a mask to those with symptoms of seasonal allergies, and proof of a negative Covid-19 test may be requested.